Sinead O'Connor was a blessed soul, says Imam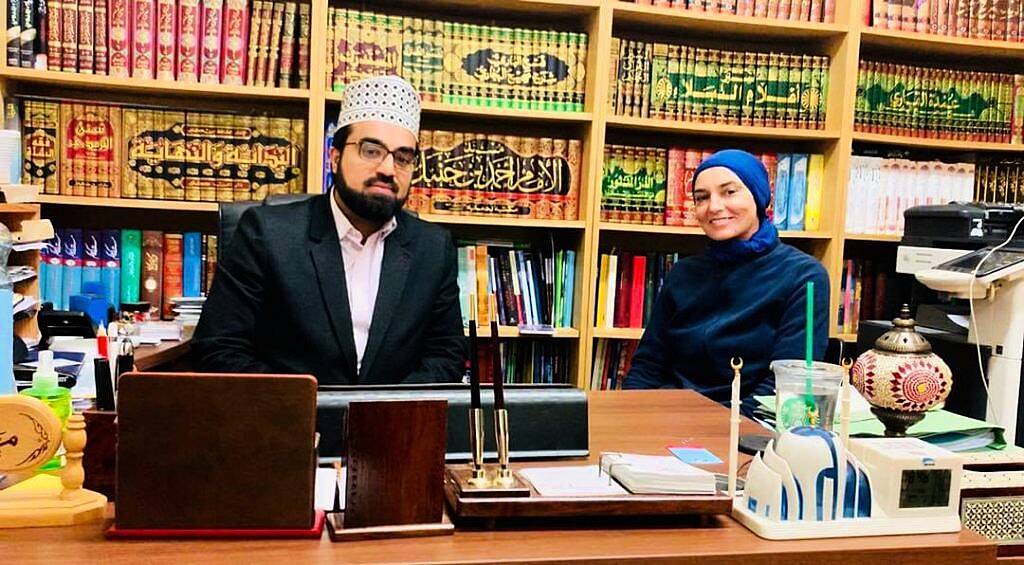 Sinead O'Connor has been described as a "blessed soul" by the Imam who helped convert her to Islam.
The Grammy-winning singer, who died on Wednesday aged 56, converted to Islam in 2018 – changing her name to Shuhada' Davitt, later Shuhada Sadaqat.
She tweeted in 2018 from a now-deleted account: "I am proud to have become a Muslim.
"This is the natural conclusion of any intelligent theologian's journey; all scripture study leads to Islam."
Shaykh Dr Umar Al-Qadri (40), an Islamic scholar and the chief Imam at the Islamic Centre of Ireland, met O'Connor in 2018.
انالله واناالیه راجعون
To God we belong and to God we shall return.

Deeply saddened by the news of Sister Shuhada Sinead O'Connor's passing. She was an incredible soul who embraced Islam through me in 2018. Her journey as a representative of Islam and humanity touched countless… pic.twitter.com/kGcoihZgJv

— Shaykh Dr Umar Al-Qadri (@DrUmarAlQadri) July 26, 2023
"She was very down to earth, very humble.
"You can kind of say she was a blessed soul.
"She also was a great representative of Islam, and of humanity.
"This is a person who was very inclusive, diverse, open and non-judgmental – a beautiful human being.
"But at the same time had very difficult challenges, and I think these trials and difficulties she had, highlighted her strength and resilience.
"She represented the essence of our shared humanity."
O'Connor initially contacted Dr Al-Qadri and he invited her to the Islamic Centre of Ireland for a meeting.
"She had many questions and obviously did her research about Islam, so she knew about the faith," Dr Al-Qadri said.
The chief Imam expressed his surprise upon discovering that O'Connor was a renowned singer as he had no prior knowledge of her identity.
The two met on another occasion at dinner, and Dr Al-Qadri said: "We talked more about the faith, and she mentioned her own life, the struggles she had, and the journey she was on.
"I explained to her that it was all a part of life and she was chosen for this.
"To go through these trials and difficulties, it's not easy, it's all about how you navigate them and how the Koran talks about these difficulties of life.
"Then she said, 'I want to convert to Islam, can I be a Muslim?' I said absolutely you can – if you would like.
"So she decided to say the Shahada (the fundamental declaration of belief in Islam), then after she came to the Islamic Centre for Friday prayer.
"We invited her and she was welcomed by the community."
He added that O'Connor then requested to say the adhan, the call to prayer for Muslims normally recited by a male, and Dr Al-Qadri granted her permission to do so.
"Islam is a very flexible religion, so I said absolutely, knowing how much she loved music as an artist," he said.
"And the voice she had, obviously, is very powerful."
Though it was not consistent, he remained in contact with the Nothing Compares 2 U singer for the rest of her life.
He said: "I would respect her privacy, but also at the same time, I understood that she was going through some mental health challenges, and sometimes you need to give people space.
"I didn't want her to feel that I was kind of imposing in any way."
The two spoke shortly after the death of O'Connor's son, Shane, in 2022.
Dr Al-Qadri said: "The loss of her son was a huge tragedy.
"The grief was so immense, the scars left deep in her heart."
Various Islamic centres are conducting prayer services to commemorate the singer and will also be arranging an Islamic or multi-faith funeral service for her, the Imam added.
Dr Al-Qadri said O'Connor should be remembered as a "very courageous, brave woman, who was very proud of her Irish and Muslim identity".
He added: "She spent the last years of her life as a Muslim woman and phenomenal artist.
"A hijab-wearing woman who represents the very diverse and inclusive world that we are in today.
"I think that she should be remembered for that."