Sinéad O'Connor hailed among Ireland's 'most gifted' artists after death aged 56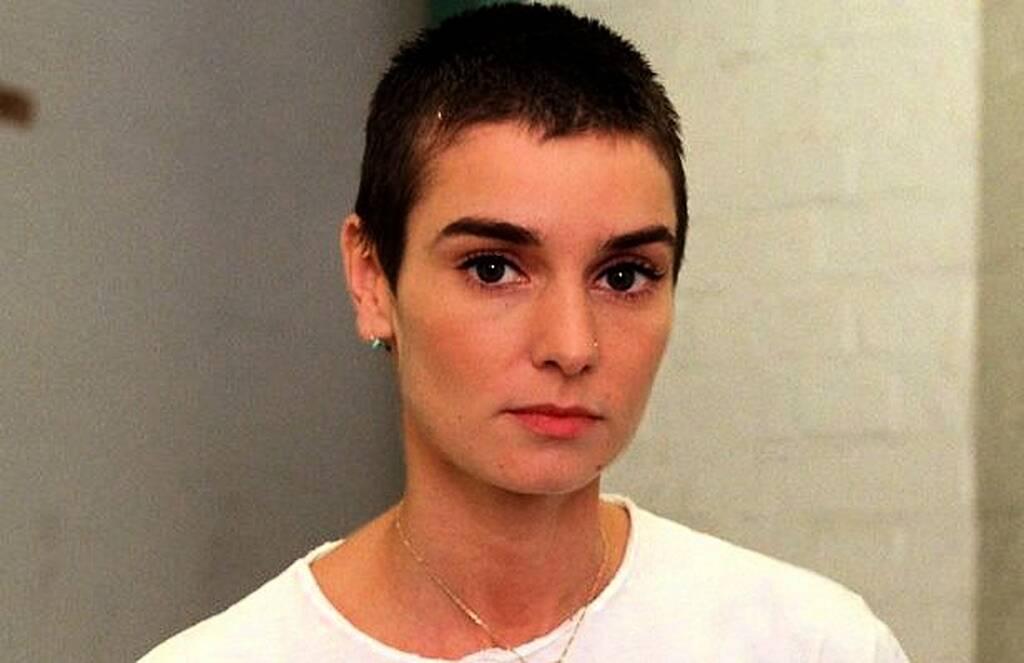 Ireland has lost one of its "greatest and most gifted composers, songwriters and performers" following the death of Sinéad O'Connor at the age of 56, President Michael D Higgins has said.
The Grammy-winning singer was propelled to international stardom in 1990 with her version of the hit ballad Nothing Compares 2 U.
However, she was arguably as well known for being outspoken about her social and political views as for her musical talent.
A statement from O'Connor's family said: "It is with great sadness that we announce the passing of our beloved Sinead.
"Her family and friends are devastated and have requested privacy at this very difficult time."
President Michael D Higgins praised O'Connor's "beautiful, unique voice" and her "fearless commitment to the important issues which she brought to public attention, no matter how uncomfortable those truths may have been".
"What Ireland has lost at such a relatively young age is one of our greatest and most gifted composers, songwriters and performers of recent decades, one who had a unique talent and extraordinary connection with her audience, all of whom held such love and warmth for her," he added in a statement.
"The way in which she was able to move across the different forms of the arts was a singular achievement, as was the way her voice went around the world and how it was received."
Mr Higgins continued: "Sinead O'Connor's voice and delivery was in so many different ways original, extraordinary and left one with a deep impression that to have accomplished all she did while carrying the burden which she did was a powerful achievement in its own way.
"Her contribution joins those great achievements of Irish women who contributed to our lives, its culture and its history in their own unique but unforgettable ways.
"May her spirit find the peace she sought in so many different ways."
Taoiseach Leo Varadkar said he was "really sorry" to hear of O'Connor's death, saying her music was "loved around the world and her talent was unmatched and beyond compare".
Tánaiste Micheál Martin hailed O'Connor as "one of our greatest musical icons and someone deeply loved by the people of Ireland, and beyond".
The Tánaiste added: "Our hearts goes out to her children, her family, friends and all who knew and loved her.
Born Sinéad Marie Bernadette O'Connor in Glenageary, Co Dublin, in December 1966, the singer had a difficult childhood.
She released her first critically acclaimed album The Lion And The Cobra in 1987.
Her second studio album, I Do Not Want What I Haven't Got, followed in 1990 and continued the singer's success as it received glowing reviews.
The record was awarded the Grammy for best alternative music performance but she did not attend the ceremony in protest.
Instead, she wrote the Academy a letter saying the awards "acknowledge mostly the commercial side of art" but that she believed an artist's purpose was to "inspire and, in some way, guide and heal the human race, of which we are all equal members".
The album also contained the hit single Nothing Compares 2 U, originally written by Prince, but O'Connor made it her own and it topped the charts in countries around the world.
The track earned her multiple Grammy Award nominations, including for the prestigious record of the year gong as well as best female pop vocal performance and best music video.
In 1991, she was named artist of the year by Rolling Stone Magazine and took home the Brit Award for international female solo artist.
She released a further eight studio albums, the latest being 2014's I'm Not Bossy, I'm The Boss.
O'Connor was also known for making bold statements and frequently spoke out about the child abuse scandal in the Catholic Church.
One of her most notable moments of protest was when she ripped up a photograph of Pope John Paul II while appearing as a guest on Saturday Night Live in 1992.
She was later ordained as a priest by a bishop from an independent Catholic group and announced that she wanted to be known as Mother Bernadette Mary.
In 2018, she announced she had converted to Islam and changed her name to Shuhada' Davitt, later Shuhada Sadaqat.
The singer also spoke openly about suffering from mental health problems.
During an appearance on The Oprah Winfrey Show in 2007, O'Connor revealed she had been diagnosed with bipolar disorder and had suffered with suicidal thoughts.
The mother of four told Winfrey that medication had helped her find more balance, but said it was "a work in progress".
A documentary film, titled Nothing Compares, which tells the story of O'Connor's rise to fame and the later backlash she faced is due to be broadcast on Sky Documentaries and Now from July 29.
Belfast-born filmmaker Kathryn Ferguson previously told the PA news agency she wanted to explore O'Connor's story because she thinks "so many incredible women, especially ones that have put their head above the parapet and actually spoken, have been written off in awful ways, and I'm very interested in female revisionist histories".
In January 2022, her 17-year-old son Shane was found dead after being reported missing two days previously.
Officers recovered his body in the Bray area of Wicklow following a huge search.
The singer described him as "the very light of my life" and said he had "decided to end his earthly struggle today and is now with God".
O'Connor later cancelled all upcoming live performances for the rest of 2022 due to her "continuing grief".
In a statement, O'Connor's management said: "This has not been an easy decision for Sinead but a decision she has had to make for her own health and wellbeing at this time."
She is survived by her three children.
The Charlatans lead singer Tim Burgess referred to O'Connor as the "true embodiment of a punk spirit" as he paid tribute.
Burgess tweeted: "Sinead was the true embodiment of a punk spirit.
"She did not compromise and that made her life more of a struggle. Hoping that she has found peace."
Rock band Aslan, who also originated from Dublin, collaborated with O'Connor on the track Up In Arms in 2001.
The band's lead singer Christy Dignam died in June.
A post on the band's Facebook page read: "Two Legends taken from us so closely together… No words… Rest in Peace Sinead"