Couple sentenced over 'brutal and savage' death of father of four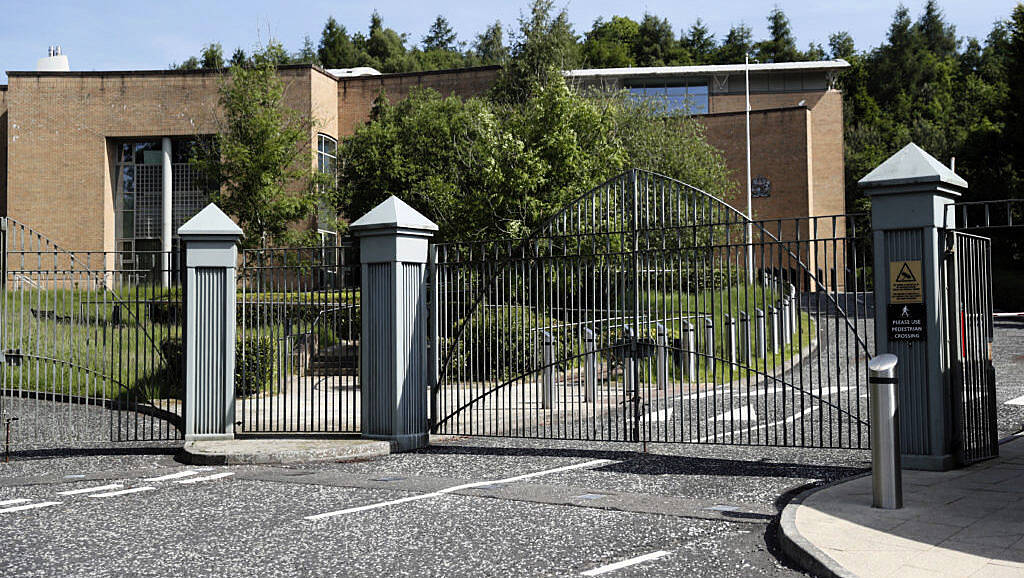 A couple have been sentenced over the killing of a father of four who died following a "brutal and savage" attack.
Patrick Ward died after being seriously assaulted with a number of weapons before being stripped and dragged into an alleyway and left to die in Clogher, Co Tyrone, in February 2019.
At Dungannon Crown Court, Niall Cox, 28, of McCrea Park in Clogher, was told he must serve at least 20 years in prison for the murder before he can be considered for release.
Karen Marie McDonald, 37, of the same address, was sentenced to 10 years for manslaughter, with five years to be served in custody.
Cox had initially denied murder but later changed his plea, while McDonald was convicted of manslaughter at trial earlier this year.
Mr Ward's wife and parents were in court for the sentencing hearing.
Addressing Mr Ward's widow Ellen, Mr Justice Stephen Fowler said he had been moved by her statement to the court.
He said: "What you have had to cope with would break many people.
"You were left with four children between the ages of 11 and 14 months when Patrick was murdered.
"I can only imagine how difficult this was and still is for you."
Turning to the facts of the case, the judge said Mr Ward had been "savagely attacked" in McDonald and Cox's home in the early hours of February 9th, 2019.
He said the victim had been beaten, kicked and stabbed and had died of numerous severe injuries.
Mr Ward had suffered a bleed to the brain, multiple stab wounds and three fractured ribs and had head injuries consistent with being hit with a heavy object.
The judge said CCTV footage had shown Cox dragging Mr Ward from his house, originally accompanied by McDonald, before disappearing into an alleyway.
Mr Justice Fowler said the pathologist in the case had determined the victim was still alive when he was dragged into the alleyway.
He said he was satisfied Cox had involved himself in a "brutal and savage" attack on Mr Ward using a variety of weapons.
The judge added: "The viciousness and persistence of the attack satisfies me that it was his intention to kill Mr Ward."
Turning to McDonald, the judge said she had been found not guilty of murder but convicted of manslaughter.
He said he could not be satisfied she had taken part in the assault on the victim, but said she had been in close proximity as the victim was dragged out of the house.
He said her evidence to police that she had lifted Mr Ward's legs as he was being dragged, so he could walk home was a "pathetic lie".
The judge added: "It is to her shame while she was in her house she did nothing to assist Mr Ward.
"She could have called the police or the ambulance.
"She showed a callous and a supreme indifference to this dying man's plight."ends