BBC director-general apologises, but does not resign over Gary Lineker row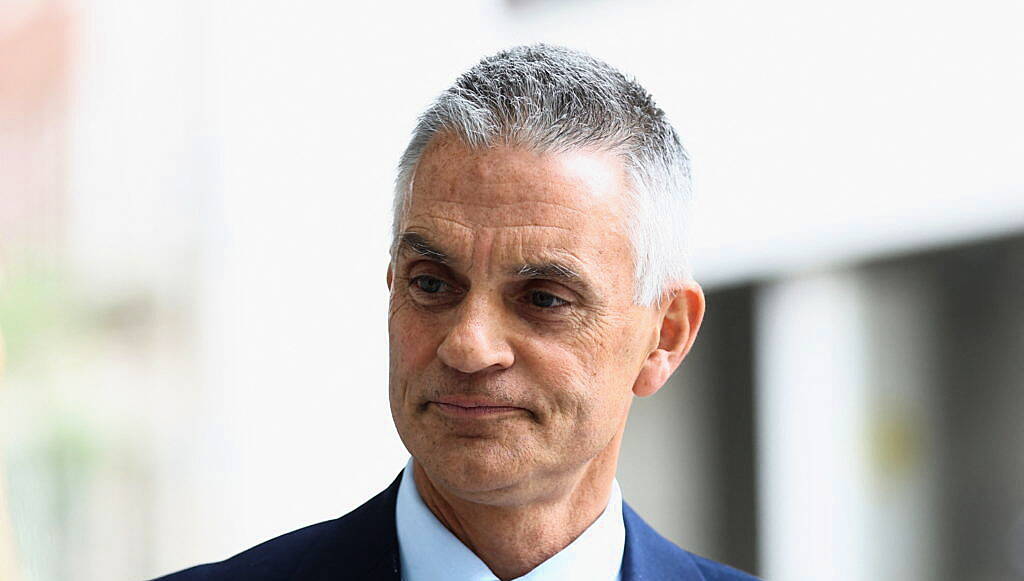 The BBC director-general has apologised for the disruption caused to the broadcaster's sports programming, but confirmed he will not resign over the backlash to Gary Lineker being told to step back from Match Of The Day.
Speaking to BBC News on Saturday, Tim Davie praised Linker as "the best in the business" and that he feels everyone wants to see a "reasonable solution" to the impartiality row.
Lineker was taken off air for a tweet which compared the language used to launch a new Government asylum seeker policy with 1930s Germany.
The broadcaster previously said it had "decided" the former England player would take a break from presenting the football highlights show until an "agreed and clear position" on his use of social media had been reached.
Speaking to BBC News in Washington, DC, Mr Davie said: "I'm very sorry for the disruption today. It's been a difficult day and I'm sorry that audiences have been affected and they haven't got the programming.
Sport
Gary Lineker row: No presenter or pundits for Satu…
"As a keen sports fan, I know like everyone that to miss programming is a real blow and I am sorry about that.
"We are working very hard to resolve the situation and make sure that we get output back on air."
Asked whether he thinks he should reign, he added: "Absolutely not, I think my job is to serve licence fee payers and deliver a BBC that is really focused on world-class, impartial landmark output – and I look forward to resolving this situation and looking forward to delivering that."