At least three killed and five hurt in shootings at Michigan State University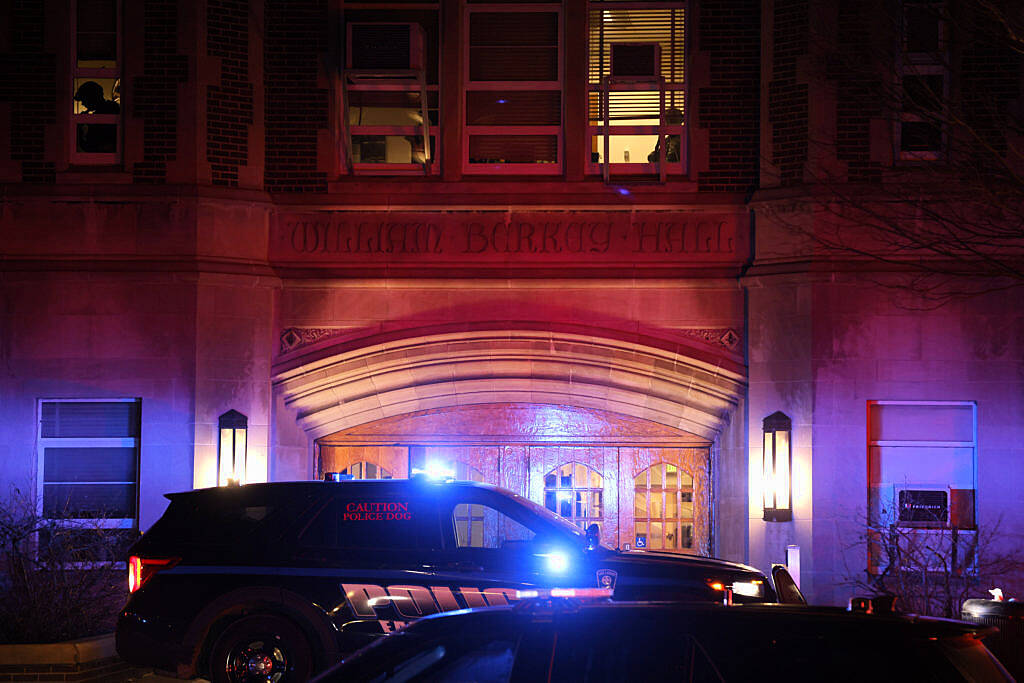 Police say at least three people have been killed and five wounded in shootings at Michigan State University.
It was announced early on Tuesday local time that the suspected gunman had apparently shot himself off campus.
The announcement came four hours after shootings were reported, first at Berkey Hall and then nearby at the MSU Union, a popular hub to eat or study.
Michigan State lifted a shelter-in-place order that had been in place for students since around 8.30 pm on Monday.
The suspect was earlier described as a short man with a jean jacket and ball cap, said Chris Rozman, interim deputy chief of the campus police department.
Mr Rozman said it was too early to know a motive and whether the man had some type of affiliation with the university. His name was not immediately released.
"There's a lot that we don't know at this point," he said.
He added two people were killed at Berkey and another was killed at the MSU Union.
At least five victims were at Sparrow Hospital, said hospital spokesperson John Foren, who had no information on their conditions.
By 10.15pm, police said Berkey, as well as nearby residence halls, were secured.
Aedan Kelley, a junior who lives a half-mile (less than a kilometre) east of campus, said he locked his doors and covered his windows "just in case". Sirens were constant, he said, and a helicopter hovered overhead.
"It's all very frightening," Mr Kelley said. "And then I have all these people texting me wondering if I'm OK, which is overwhelming."
Authorities announced late on Monday that all campus activities would be cancelled for 48 hours, including athletics and classes. Via Twitter, people were advised not to come to campus on Tuesday.
Michigan State has about 50,000 students. East Lansing is about 90 miles (145 kilometres) northwest of Detroit.
The East Lansing High School auditorium, where a school board meeting was being held on Monday night, was locked down and people were being prevented by police from leaving, the Lansing State Journal reported.